Children's Ministries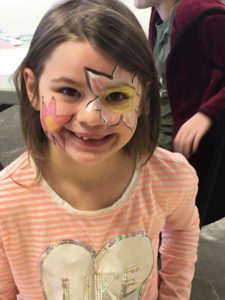 Mark your calendars for Saturday, March 24, starting at 10 a.m.. Our annual Easter Celebration (formerly called Easter Egg Hunt) for children and their families will take place. Children will enjoy crafts, stories, face painting, lunch, candy and prizes.
Please bring candy contributions and place them in the box in the lobby marked for this event. We are looking for individually wrapped candies; no hard candy, please, except lollipops.
We would also appreciate small toys and books that will fit in Easter baskets for us to use as prizes.
If you would like to volunteer, please contact Barb Cagle. It is a blessing and a great opportunity to meet new people in the community.
---
The children have had some unique experiences since the new year began. We've played some fun games and learned some key lessons while reinforcing the old. We've had fun fellowship, some serious Gospel talk, and some insight on upper youth learning and God's compassion on the troubled. We aim to continue in revealing God's unique and perfect love as we answer important questions and concerns of our wonderful children.
Jeremy West
Children's Minister
---
We offer a variety of activities for children, including:
 – Sunday School classes for all ages (9AM)
 – Wednesday night activities – both "fun" and "learning" activities
 – Vacation Bible School
 – Special events such as the Annual Easter Egg Hunt, the Juggler for Jesus, and trips
 – ROCK activities, which have included trips to the pumpkin farm, baking activities, movie nights and more
 – Children's musicals
---